SAF Learning
Video Library

Subscribe via RSS
African American Landownership and Forestry in Georgia: Challeneges and Opportunities

Forestry is often an appropriate land use choice for African American families, yet it is hindered by heirs' property, lack of knowledge, and poor access to assistance. Based on qualitative and ethnographic research, we discuss the diverse situations, challenges, and opportunities for engagement in forestry faced by African American landowners. Presented by John Schelhas, USDA Forest Service, at the 2020 SAF National Virtual Convention.

African American Landownership and Forestry in Georgia: Challeneges and Opportunities

Large-sample Forest Hydrology: Forest Inventory and Analysis Data Adds Value to Broad-scale Hydrology Datasets

Forest Inventory and Analysis (FIA) data can be combined with existing large-sample hydrology datasets to illuminate how water resources respond to forest disturbances and dynamics. An example from dozens of watersheds across the western US illustrates the value of such broad-scale analyses for providing context to managers of forested watersheds. Presented by Sara Goeking, US Forest Service, at the 2020 SAF National Virtual Convention.

Large-sample Forest Hydrology: Forest Inventory and Analysis Data Adds Value to Broad-scale Hydrology Datasets

Building a Sustainable Urban Forest: The Gowanus Tree Network in Brooklyn, NY

The Gowanus Canal Conservancy has developed the Gowanus Tree Network, a group of engaged and educated neighborhood stakeholders that is building a more sustainable urban forest in the Gowanus neighborhood in Brooklyn, NY.   The Network is improving street tree health, stormwater management, reducing heat island effects and improving neighborhood livability. Presented by Karl Honoken and Natasia Sidarta, US Forest Service/Eastern Region, State & Private Forestry and Gowanus Canal, at the 2020 SAF National Virtual Convention.

Building a Sustainable Urban Forest: The Gowanus Tree Network in Brooklyn, NY

Data Dashboards for Sharing Customized Analyses for Contemporary Forestry Issues at Varying Spatial Scales

Here we use national forest inventory data from the US Forest Service Forest Inventory and Analysis (FIA) program to develop online, interactive tools that allows users to customize the results based on their needs. The presentation will include training on how the tools can be shared and customized by the user. Presented by Randall Morin, USDA Forest Service, at the 2020 SAF National Virtual Convention.

Data Dashboards for Sharing Customized Analyses for Contemporary Forestry Issues at Varying Spatial Scales

Improving Efficiency and Reducing Costs with Interactive Tools

We will explore science delivery techniques, examples of dynamic web-based storytelling applications, and open-data repositories designed to meet users' evolving needs. Presented by Christopher Oswalt, USDA Forest Service, at the 2020 SAF National Virtual Convention.

Improving Efficiency and Reducing Costs with Interactive Tools

BIGMAP: A Cloud-Based National Scale Modeling, Mapping, and Analysis Environment for US Forests

This presentation will describe the motivations for, architecture of, and products from BIGMAP. The BIGMAP project is a collaboration between the USDA Forest Service and Esri to develop a cloud-based modeling and mapping environment to support the production and distribution of authoritative raster information about US forests. Presented by Barry Wilson, USDA Forest Service, Northern Research Station, at the 2020 SAF National Virtual Convention.

BIGMAP: A Cloud-Based National Scale Modeling, Mapping, and Analysis Environment for US Forests

Overstory Retention and Stock Type Impact Survival and Growth of Underplanted Pinus echinata Mill

Underplanting containerized seedlings beneath 15 - 45 ft2 /ac of residual overstory hardwood basal area was a suitable method of reestablishing shortleaf pine on a drier, hardwood-dominated upland site in the Piedmont where the historic shortleaf pine component had been lost. However, even minimal overstory retention reduced seedling height growth within five years. Presented by David Schnake, NCDA & CS Research Stations, at the 2020 SAF National Virtual Convention.

Overstory Retention and Stock Type Impact Survival and Growth of Underplanted Pinus echinata Mill

Philmont Scout Ranch Visiting Foresters - Inspiring Action and Careers

The Visiting Forester program at Philmont Scout Ranch in northern New Mexico hosts approximately 40 professional foresters from across the country to spend a week sharing their expertise. This presentation shares lessons learned from this informal forestry outreach program, including successful recruiting of forestry students. Presented by Mary Stuever, New Mexico Forestry Division, at the 2020 SAF National Virtual Convention.

Philmont Scout Ranch Visiting Foresters - Inspiring Action and Careers

Update to Ag. Handbook 731, "The Forest Landowner's Guide to the Federal Income Tax"

We will discuss changes to the tax code since the last version of "The Forest Landowner's Guide to the Federal Income Tax," in particular due to the Tax Cuts and Jobs Act of 2017, and our approach to updating the guide. Presented by Gregory Frey, USDA Forest Service, Southern Research Station, at the 2020 SAF National Virtual Convention.

Update to Ag. Handbook 731, "The Forest Landowner's Guide to the Federal Income Tax"

Lessons Learned from State Property Tax Research: A Review and Meta-analysis

I will review the literature on property taxes and of specific property tax programs targeted to forestlands and describe key findings, controversies, and contradictions. Presented by Gregory Frey, USDA Forest Service, Southern Research Station, at the 2020 SAF National Virtual Convention.

Lessons Learned from State Property Tax Research: A Review and Meta-analysis

Long Term Changes in Fuelbed Characteristics after Fuel Reduction Treatments in Dry Forests

Research is needed to provide information to fill knowledge gaps on the rates of ground fuels accumulation after fuel reduction treatments in order to plan for retreatments. Thin, Burn, and Thin + Burn treatments have different rates of fuel accumulation. This presentation will address those differences and how they fit into management. Presented by Geroge McCaskill, USDA Forest Service, at the 2020 SAF National Virtual Convention.

Long Term Changes in Fuelbed Characteristics after Fuel Reduction Treatments in Dry Forests

Species Complementarity and Climate Influence Growth, Mortality, and Recruitment in Quaking Aspen Communities

Species mixtures may help sustain forest productivity under climate change. We examined species complementarity effects on individual-tree growth, mortality, and recruitment in drought-affected, aspen/mixed-conifer forests of the Interior West, USA. Species mixtures generally altered growth, but not mortality, while recruitment response depended on climate. Presented by Christopher Looney, USDA Forest Service, Pacific Southwest Research Station, at the 2020 SAF National Virtual Convention.

Species Complementarity and Climate Influence Growth, Mortality, and Recruitment in Quaking Aspen Communities

Forest Management Strategies to Increase Stand and Species Diversity and Enhance Ecosystem Services in Alaska

Stand reconstruction is used to develop management options in older natural forests and younger managed forests in Alaska.  Management strategies using light partial cutting in older forests, and inclusion of alder in conifer dominated forests provide the greatest biodiversity and stand complexity that are an important for these forest ecosystems. Presented by Robert Deal, USDA Forest Service, PNW Research Station, at the 2020 SAF National Virtual Convention.

Forest Management Strategies to Increase Stand and Species Diversity and Enhance Ecosystem Services in Alaska

A Conceptual Framework for Identifying Silvicultural Practices for Temperate Mixedwood Management in Eastern North America

Mixtures of hardwoods and softwoods present management challenges due to silvical differences of the principal species and challenges associated with regenerating the softwood component. We provide a conceptual framework for identifying silvicultural practices for regenerating temperate mixedwoods across forest types of Eastern North America. Presented by John Kabrick, USDA Forest Service, Northern Research Station, at the 2020 SAF National Virtual Convention.

A Conceptual Framework for Identifying Silvicultural Practices for Temperate Mixedwood Management in Eastern North America

Trends in America's Family Forests

Results from the 2006, 2013, and, the newly released, 2018 iterations of the USDA Forest Service's National Woodland Owner Survey (NWOS) will be presented to show trends in family forest ownership attributes including size of forest holdings, ownership objectives, management practices, and demographics. Presented by Brett Butler, USDA Forest Service, at the 2020 SAF National Virtual Convention.

Trends in America's Family Forests

Does Membership in a Conservation Organization Influence Land Management among Absentee Family Forest Owners?

We explore whether absentee family forest owners are less active land managers than resident landowners, and whether membership in a conservation organization is associated with higher levels of land management by absentee owners. We found Indiana absentee forest owners are less engaged in the management of landscape-level threats. Presented by Stephanie Snyder, USDA Forest Service, Northern Research Station, at the 2020 SAF National Virtual Convention.

Does Membership in a Conservation Organization Influence Land Management among Absentee Family Forest Owners?

Modeling Crown Width of Urban Woody Plant Species in the U.S.

Linear mixed-effect regression models were developed to predict crown widths for many species growing in urban environments across the U.S. Cities were specified as random effects to account for spatial variability and were statistically significant for 22 of 29 species groups. Presented by James Westfall, US Forest Service, at the 2020 SAF National Virtual Convention.

Modeling Crown Width of Urban Woody Plant Species in the U.S.

US Forests and Wood Product Markets Outlooks under Different Shared Socioeconomic Pathways

Outlooks of US forest resources and forest product markets under contrasting future of economic and demographic changes are provided for 2020-2050. The implications of projected forest area, forest stocks, timber removals, prices, production, consumption, and trade of wood and paper products are discussed. Presented by Prakash Nepal, USDA Forest Service, at the 2020 SAF National Virtual Convention.

US Forests and Wood Product Markets Outlooks under Different Shared Socioeconomic Pathways

Research and Management Chronicle on Pinus monticola Forests of the Northern Rocky Mountains

Setting the stage for the western white pine theme: The ecology, management and role of research through time, beginning with the first botanical survay in the late 1900s.  Key points: the role of silviculture and fire research beginning in 1911 and the evolution of silvicultural systems from the past to the present. Presented by Terrie Jain, USDA Forest Service, at the 2020 SAF National Virtual Convention.

Research and Management Chronicle on Pinus monticola Forests of the Northern Rocky Mountains

Time for a Comeback: Western White Pine and Resistance to White Pine Blister Rust

The availability of western white pine with genetic resistance to white pine blister rust will be key to successful reforestation and restoration of this species.  The genetic resistance in the applied breeding program in the Pacific Northwest has reach levels high enough for land managers to use this species again. Presented by Richard Sniezko, USDA Forest Service, at the 2020 SAF National Virtual Convention.

Time for a Comeback: Western White Pine and Resistance to White Pine Blister Rust
| Access Date | Quiz Result | Score | Actions |
| --- | --- | --- | --- |
Browser Recommendation
Use Chrome, Firefox, Edge, or Safari.
DO NOT USE Internet Explorer.
August 2022 Cohort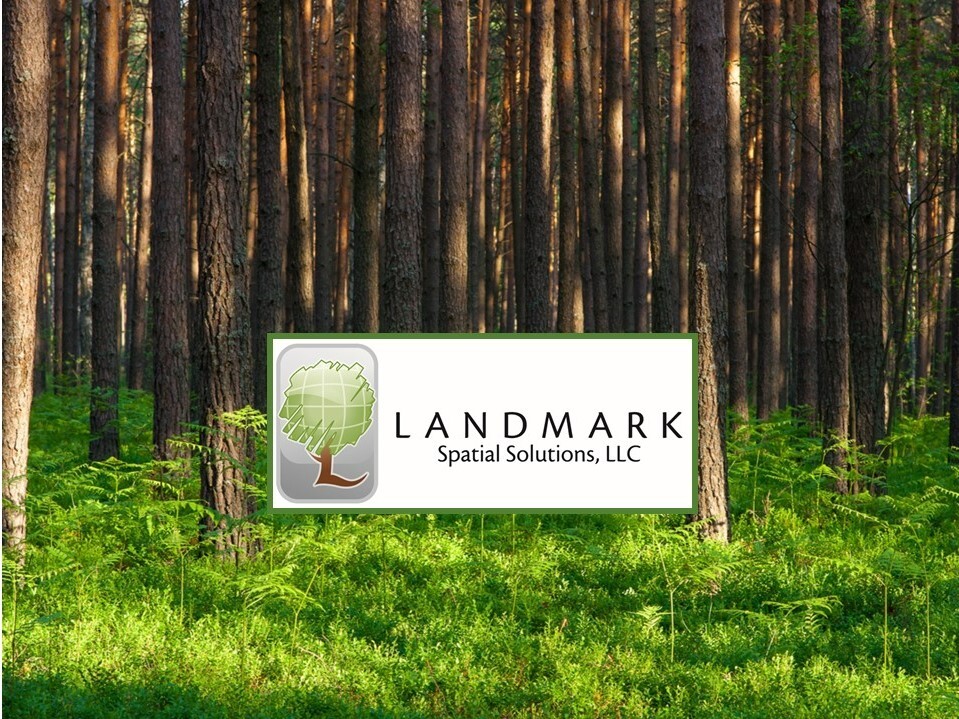 Migrating to GISPro for Foresters: Basic Short Course
June cohort filled - Registration for August 2022 Cohort Begins Soon
COURSE STARTS 8/9/22

8 Weeks, 4 Sections, Self-paced
$170 Member // $250 Non-member
Working Group Webinars
OFRI Sponsored - Free for SAF Members
ForestEd Suggestion Box
Customer Support
If you need assistance with registration, accessing a ForestEd product you purchased, or other customer service-related issues, please email cf@safnet.org during normal office hours: Monday - Friday, 8:00 am - 4:30 pm ET.
Sponsors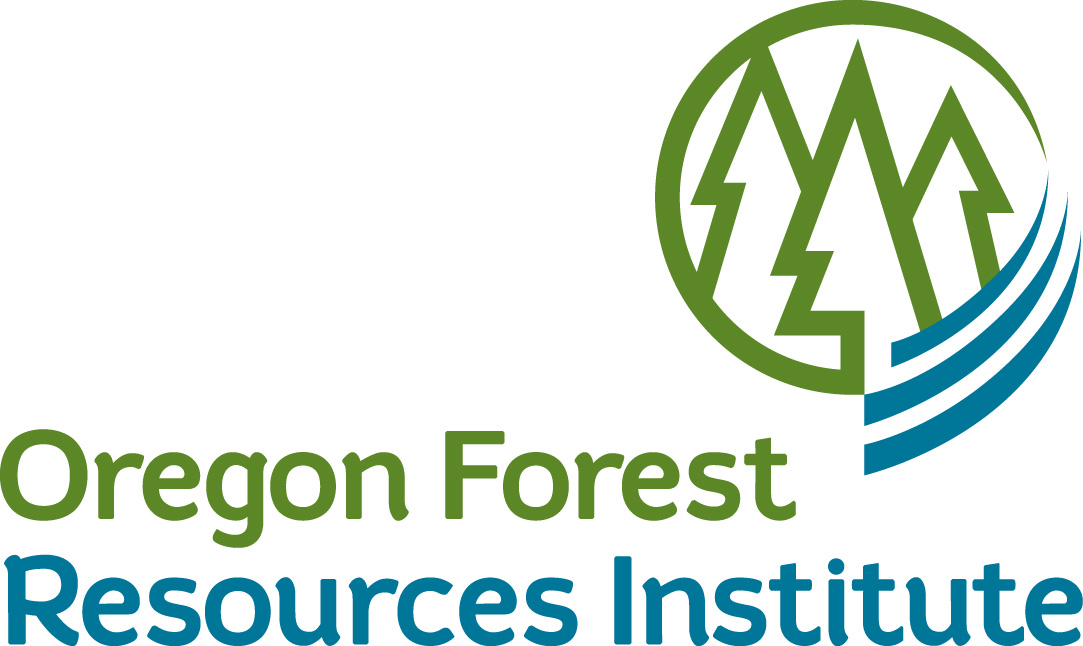 For sponsorship opportunities, contact Naomi Marcus at marcusn@safnet.org