SAF Learning
Society of American Foresters ForestEd
ForestEd is your launchpad to grow your potential, navigate your lifelong learning journey, and poise yourself for career success.
Build Your Skills. Grow Your Career.
Getting Started
Login (top right) using your SAF account login credentials to access all features of ForestEd.

Not a member? Don't worry! Anyone can have an SAF account. It's FREE. Though, be sure to consider the growing benefits of becoming a member.
Be sure to register. You will be directed to the SAF store to complete your registration. You will receive a payment receipt from SAF with directions to access your product.
Jump Into Action
Find your purchased items in My Dashboard (menu on left) when logged in here on ForestEd.
ForestEd is open to any forestry and natural resource professional to meet credential and licensing continuing education requirements, or to simply advance yourself in your career.
Get started today and jump into action to grow your professional potential! Check out the FREE video library.
Platinum Members
To use your quiz coupon, submit your purchase request over the phone at 866-897-8720 or email membership@safnet.org.
Featured Products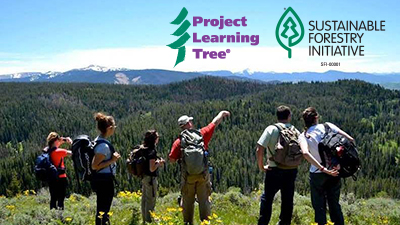 Teaching Youth and Communities About Forests
Strengthen your outreach and education efforts to youth as well as adult audiences using Project Learning Tree (PLT).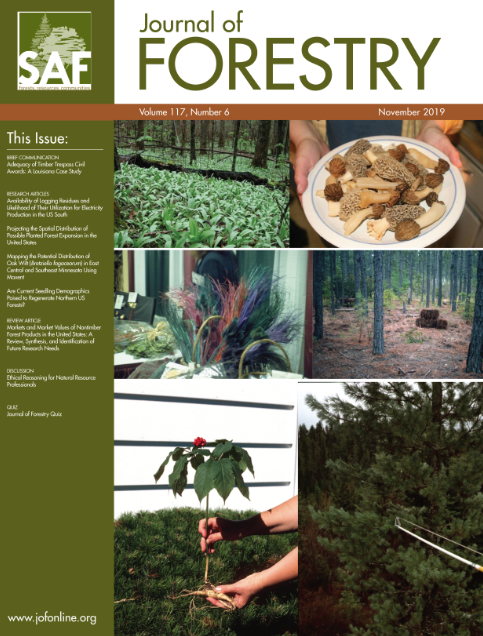 Journal of Forestry Quiz - November 2019
Read the collection of articles in this issue, take a quiz, earn CFEs, and get a certificate! Test your knowledge on 5 of the published articles spanning economics, geospatial technologies, and silviculture.
2017 SAF National Convention Technical Sessions
Watch recorded technical sessions from the 2017 SAF National Convention, Albuquerque, NM. This collection contains more than 50 presentations and over 25 hours of recorded content.
FREE Videos

Subscribe via RSS
Small-Area Family Forest Ownerships in the USA

Funding for the National Woodland Owner Survey comes from the Research and Development and State and Private Forestry deputy areas of the USDA Forest Service. The NWOS is implemented by the Family Forest Research Center (www.familyforestresearchcenter.org), a joint venture between the USDA Forest Service and the University of Massachusetts Amherst. Presented by Stephanie Snyder, USDA Forest Service, at the SAF National Convention, Portland, OR

Small-Area Family Forest Ownerships in the USA

Forest Disturbance and Forest Sustainability Reporting at the National Scale

Forest disturbance processes are increasing in both frequency and severity, and they have emerged as a primary determinant of forest conditions, and thereby forest sustainability, in many areas of the United States. Following a brief discussion of sustainability criteria and indicators (C&I) and related concepts underlying the Forest Service's sustainability reporting efforts, we present recent aggregate data on biotic and abiotic disturbance processes reported at the national level using the relevant indicators in the Montréal Process C&I. Next we consider the relationship between these aggregate data and data available at finer spatial scales or for specific disturbance agents. The aim of this presentation is to provide a national context for the western regional focus and detailed consideration of specific disturbances that characterize the project presented in this session. Presented by Guy Robertson, USDA Forest Service, at the SAF National Convention, Portland, OR

Forest Disturbance and Forest Sustainability Reporting at the National Scale

Balsam Woolly Adelgid in Western North America: Can We Manage It?

Invasive species represent a serious threat to the health of natural systems throughout North America. Balsam woolly adelgid, Adelges piceae (Ratzeburg) (Hemiptera: Adelgidae) (BWA), was introduced to the United States around 1900 and is considered a severe pest of native true firs. In western North America, the balsam woolly adelgid was discovered in California in the 1930s on grand fir (A. grandis), noble fir (A. procera) and European silver fir (A. alba). During the 1950s and 1960s infestations were observed in Oregon, Washington and British Columbia on grand fir, pacific silver fir (A. amabalis) and subalpine fir (A. lasiocarpa). Today the insect continues to disperse eastward across Idaho into Wyoming, northward into western Montana and British Columbia and southward into Utah. BWA causes degradation in tree quality due to swelling of nodes, branch dieback, and cessation in terminal growth, and frequently kills trees. In managed settings such as Christmas tree farms, insecticides continue to be the only successful way of dealing with BWA. In wildland forests, biological control has been employed with mixed success. The literature indicates there are not many effective measures of prevention through forest management practices. In 1957 after three years of study, 26 species of arthropods were found associated with the balsam woolly aphid in the Pacific Northwest. In the 9 years from 1957 through 1965, 23 species of insect predators from 7 countries were introduced. Five species became established; a 6th produced progeny, then disappeared. Presented by Robert Progar, USDA Forest Service, at the 2018 SAF National Convention, Portland, OR

Balsam Woolly Adelgid in Western North America: Can We Manage It?
Register Now!
Teaching Youth and Communities About Forests
4.0 Category 2 CFEs
Short course curated by the Sustainable Forestry Initiative
Register Next Time!
Physical Science of Forests, Climate Regulation, and Forest Carbon
Registration re-opens December 2019
1.5 Category 1 CFEs
Short Course Curated by:
ForestEd Suggestion Box
Customer Support
If you need assistance with registration, accessing a ForestEd product you purchased, or other customer service-related issues, please email cf@safnet.org during normal office hours: Monday - Friday, 8:00 am - 4:30 pm ET.
Sponsors
For sponsorship, contact Naomi Marcus at marcusn@safnet.org