SAF Learning
US Carbon Offset: Suppliers, Traders, and Buyers

Webinar information

The forest landscape in the United States is rapidly changing with the possibilities of forest carbon offset projects. However, questions persist regarding applications, financial investments, and environmental impacts. Join the Sustainability and Certification Working Group as they talk with leaders in carbon markets to discuss opportunities and challenges with carbon offsetting. Learn about newly launched carbon projects, carbon financing, and key lessons learned from global clients.
Working groups are another way to receive, contribute, and add value to your SAF membership. LEARN MORE about SAF Working Groups or how to join the Sustainability and Certification Working Group. JOIN SAF to engage in a working group and tap the growing membership benefits.

Is this webinar for you?
This webinar is intended for professionals who are knowledgeable and interested about forest carbon offsets, curious about the international applications, and those who need to communicate and manage the potential operational impacts of carbon and climate markets.
Registration
1. Click REGISTER to the right of the webinar title. Be sure to log in with your SAF account username and password.

2. After checking out, the webinar will be available on your MY DASHBOARD page here on ForestEd.
For group registrations or registering someone other than yourself please contact membership@safnet.org or 202-938-3910.
Pricing
Registration is FREE ($0) for SAF members. Members still need to register to gain access to the webinar.
SAF Non-member price is $10. Join SAF today to access Working Group webinars for free and other growing member benefits.
Webinar access
The webinar is scheduled for live viewing on May 24, 2023 at 11:30am ET. The Zoom Webinar platform will be used for the presentation. Be sure to connect to the webinar using a device approved to access Zoom.
The webinar is accessible within the Contents tab (to the right of the Overview information).
This webinar will be archived for future viewing through May 24, 2024 at 11:55 pm ET unless notified otherwise.
Webinar duration
This webinar is 1 hour.
Learning objectives
Upon successful completion of this webinar, you will be able to:
1. Describe how the forest carbon offset process works in the United States.
2. Explain the development of carbon credits and how transactions are made with them.
3. Discuss the international carbon market and carbon financing with landowners.
Rubric
Successful completion of the webinar is measured by viewing the entire webinar and completing the evaluation.
Evaluation
Participant feedback is appreciated to help the working group and presenters continually improve webinars for future programming.
CFEs
Upon successful completion of this webinar, you will earn 1.0 CFEs in Category 1. CFEs will automatically be added to your CFE record located on www.eforester.org.
Certificate
Upon successful completion of this webinar and the evaluation, participants may download and print a certificate verifying completion of the webinar and earning CFEs. CFEs will be uploaded to participant CFE records by the end of the day (11:59 pm ET).
Return to Webinar (live or archived)
Once you are registered for the webinar, access this webinar within your MY DASHBOARD. Prior to the start time, the webinar will be listed under "Upcoming Live Events." Following the end of the webinar, the webinar will be accessible within the general listing of registered items of YOUR DASHBOARD.
Webinar Resources
Additional resources are available within the Resources tab and within the Contents tab.
Need Help?
For ForestEd questions, visit FAQs, email cf@safnet.org, or check out the registration quick tips in the Handouts tab. For questions about this working group, contact the E6 Working Group Chair, Gabriel Thoumi, at gthoumi@responsiblealpha.com. For technical assistance and questions about this webinar, email cf@safnet.org.
Refund
This is a non-refundable item. Please view FAQs for additional information.
Brian McFarland
COO
Climate Investment Partners
Brian has extensive experience in sustainability, global carbon markets, and conservation finance. He specializes in coordinating large-scale, community-run projects that reduce deforestation and protect biodiversity. Over the past decade, Brian managed a portfolio of four VCS-CCBS REDD+ projects and financed over 260 carbon projects across 30 countries and 43 US states, representing 22 million offsets, 540,000+ RECs, and ~2 million trees planted.
$i++ ?>
Chandler Van Voorhis
Co-Founder and Managing Partner
GreenTrees
Chandler Van Voorhis is the co-founder and managing partner at GreenTrees, a global leader in reforestation to answer climate change and the largest reforestation program operator in the U.S. At GreenTrees, he drives the organization's efforts to address climate change through reforestation. Under Chandler's leadership, GreenTrees has engaged more than 600 landowners ranging from 10 to 3,500+ acres, planting 130,000+ acres of trees that have generated carbon offset credits equivalent to removing more than six million metric tons of carbon from the Earth's atmosphere.
With nearly three decades of industry experience, Chandler is a leading expert in conservation and ecological markets. In 2002, he was awarded the ChevronTexaco Conservation Award, the nation's most distinguished private conservation award. He has made appearances as a guest lecturer at Princeton and Yale, hosted a TEDx Talk and has authored several publications on the emergence of natural capital. Prior to GreenTrees, Chandler was the co-host of GreenWave Radio, a nationally ranked syndicated radio talk show on business and the environment.
Chandler is the former president of the Alliance for Environmental Education, an international non-profit organization that specializes in environmental education for students in grades K-8. He currently serves on the advisory boards of the International Emissions Trading Association's (IETA) Markets for National Climate Solutions and RenewWest. Chandler is also an active member of the Outdoor Writers Association of America.
$i++ ?>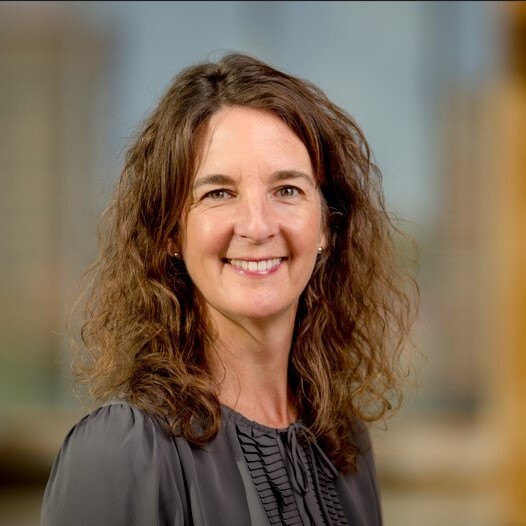 Melissa Vernon
Director of Global Climate Engagement
Climate Impact Partners
Melissa Vernon is the Director of Global Client Engagement at Climate Impact Partners where she oversees a team and the delivery of successful climate programs by clients around the world. She is a truly trusted partner to our clients, bringing a wealth of knowledge and experience to ensure their programs are of the highest quality and credibility, and translated into clear, compelling communications to engage stakeholders.
Climate Impact Partners delivers high-quality solutions for action on climate change. It believes carbon markets have a critical role in helping companies tackle climate change by putting a price on carbon emissions and funding carbon reduction and removal activities. We develop and deliver the highest quality carbon financed projects, from which we create carbon credit and energy attribute certificate portfolios for our clients.
Climate Impact Partners also oversees The CarbonNeutral Protocol and certifications of organizations and products.
Melissa's two decade career in sustainability includes an MBA/MS from the University of Michigan's Erb Institute, and a long career in sustainability strategy at Interface in Atlanta, GA.
$i++ ?>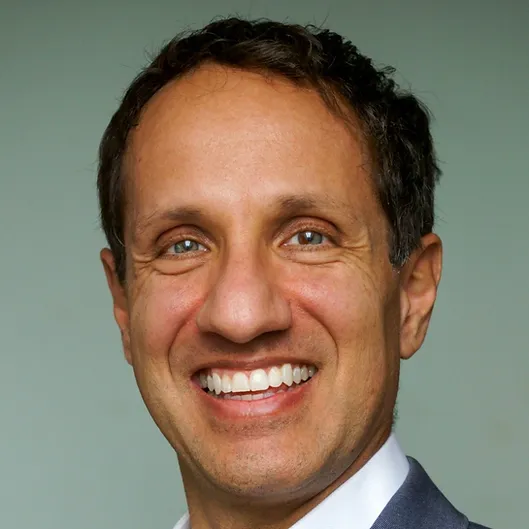 Gabriel Thoumi (Moderator)
CEO
Responsible Alpha
Gabriel Thoumi is a qualified investment research manager with over 13 years' experience as an award-winning ESG research manager (2014, 2015, 2020 & 2021) and an Erb Institute and Consortium Fellowship recipient. He is a member of various Fortune 500 and NGO boards and scientific and financial technical committees including the S&P Sustainable Finance Scientific Council. He has published over 70 ESG Integration™ investment reports, edited two finance textbooks on conserving our land and ocean resources, and hundreds of news articles on ESG integration™. In his career, he has successfully led ESG Integration™ capital market innovations in ETFs, public finance, and green bonds funds; large and mid-cap U.S., global, and emerging markets funds management; corporate engagement; and carbon markets. He is an adjunct lecturer at Johns Hopkins University where he teaches Financing a Sustainable World. Gabriel has an MBA and Master of Science in natural resources and sustainable systems from the University of Michigan.
$i++ ?>

Robert Grala (Moderator)
Forest Science & Technology Board
$i++ ?>
Key:

Complete

Next

Failed

Available

Locked
US Carbon Offset: Suppliers, Traders, and Buyers Webinar
05/24/2023 at 11:30 AM (EDT) | Recorded On: 05/26/2023 | 62 minutes
05/24/2023 at 11:30 AM (EDT) | Recorded On: 05/26/2023 | 62 minutes
7 Questions
Please complete the evaluation to help inform the continuous improvement of future programming provided by SAF's Sustainability and Certification (E6) Working Group.
Live and Archive Viewing: 1.00 CAT1 credit and certificate available
Live and Archive Viewing: 1.00 CAT1 credit and certificate available
Download, save and print for your records. Your CFEs will be posted to your SAF CFE record today.