SAF Learning
Understanding Timber Markets Using Timber Supply and Economic Data
Registration Closed. Maximum Number of Registrants reached.

Webinar information
Lumber markets took a rollercoaster ride at the start of the COVID-19 pandemic in Spring 2020 and finally returned to more stable prices in mid-2021. As lumber markets saw increased demand from consumers, data on timber supply were essential to understand the economics behind lumber markets. This webinar will present how the USDA Forest Service's Timber Products Output survey can be used to inform industrial and non-industrial uses of roundwood across the US. In addition, a background on how timber markets are linked with the US economy and a reflection on the last two years of lumber market dynamics will be discussed. This webinar is brought to you by SAF's Inventory and Biometrics (A1) Working Group.
Working groups are another way to receive, contribute, and add value to your SAF membership. LEARN MORE about SAF Working Groups or join the A1 Working Group. JOIN SAF to engage in a working group and tap the growing membership benefits.
Webinar cover photo credit: Eli Sagor, University of Minnesota
Is this webinar for you?
This webinar is intended for foresters and natural resource professionals, and anyone seeking to learn more about the current lumber markets and value of using the Timber Products Output survey to have a better understanding of timber product markets and their connection to the US economy.
Registration
1. Click REGISTER to the right of the webinar title. Be sure to log in with your SAF account username and password.

2. After checking out, the webinar will be available on your MY DASHBOARD page here on ForestEd.
Pricing
Registration is FREE ($0) for SAF members. Members still need to register to gain access to the webinar.
SAF Non-member price is $10. Join SAF today to access free Working Group webinars and other growing member benefits.
Webinar access
The webinar is scheduled for live viewing on September 23, 2021 at 2:00 pm ET. The Zoom Webinar platform will be used for the presentation. Be sure to connect to the webinar using a device approved to access Zoom.
The webinar is accessible within the Contents tab (to the right of the Overview information).
This webinar will be archived for future viewing through September 23, 2022 at 11:55 pm ET unless notified otherwise.
Webinar duration
This webinar is 1 hour.
Learning objectives
Upon successful completion of this short course, you will be able to:
1. Explain the process in which the USDA Forest Service surveys wood-using mills to understand timber products.
2. Identify resources and interactive reporting tools to better understand timber products, logging and mill residue, and other timber products.
3. Describe how timber supply and economic conditions interacted with consumer demand in the 2020-2021 economic market.
Rubric
Successful completion of the webinar is measured by viewing the entire webinar and completing the evaluation.
Evaluation
Participant feedback is appreciated to help the working group and presenters continually improve webinars for future programming.
CFEs
Upon successful completion of this course, you will earn 1.0 CFEs in Category 1. CFEs will automatically be added to your CFE record located on www.eforester.org.
Certificate
Upon successful completion of this webinar and the evaluation, participants may download and print a certificate verifying completion of the course and earning CFEs. CFEs will be uploaded to participant CFE records by the end of the day (11:59 pm ET).
Return to Webinar (live or archived)
Once you are registered for the webinar, access this webinar within your MY DASHBOARD. Prior to the start time, the webinar will be listed under "Upcoming Live Events." Following the end of the webinar, the webinar will be accessible within the general listing of registered items of YOUR DASHBOARD.
Webinar Resources
Additional resources are available within the Resources tab and within the Contents tab.
Need Help?
For ForestEd questions, visit FAQs, email cf@safnet.org, or check out the registration quick tips in the Handouts tab. For questions about this working group, contact the A1 Working Group Chair, Jim Westfall, at james.westfall@usda.gov. For technical assistance and questions about this webinar, email cf@safnet.org.
Refund
This is a non-refundable item. Please view FAQs for additional information.
Consuelo Brandeis
Research Forester
USDA Forest Service Southern Research Station
Consuelo is the Lead for the National Timber Products Monitoring center, coordinating regional efforts to gather and report data on forest resource use. She began her career in the Forest Service in 2012, as a research forester with FIA's Methods and Techniques section, where she worked on various research projects exploring issues related to forest resource and economic conditions and their effects on timber resource use, both in the southern region and the Nation.
Consuelo holds a BS in Forest Engineering from the University of Talca, Chile, an MS in Environmental Policy from the University of Denver, and a Ph.D. in Natural Resources (Economics) from the University of Tennessee. She holds an adjunct faculty position with the University of Tennessee and is a member of the Society of American Foresters and the International Society of Forest Resource Economics.

On her free time, Consuelo enjoys hiking, traveling, baking, knitting, and sewing.
$i++ ?>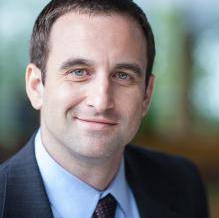 Robert Goodnow
Vice President, Timber
Forest Economic Advisors, LLC
Rocky is Vice President of North American Timber Service at Forest Economic Advisors LLC. In this role, Rocky is responsible for FEA's outlook on the North American timber markets. Rocky leads the development of FEA's timber econometric models, which are used in the analysis of future demand on wood fiber resources, regional timber supplies and timber values. Rocky has been analyzing the North American timber markets since 2002. He is the primary author of FEA's Timber Quarterly Forecasting Service publications and has also co-authored numerous studies on a wide range of timber-related topics including timber supply, regional pulpwood markets, and international softwood log and lumber markets.
Originally from southwestern Virginia, Rocky now lives in Acton, Massachusetts with his family where he spends his spare time hiking, camping and cycling. Rocky holds a Master's degree in Forest Economics and Management and a B.S. in Forestry, both from Virginia Polytechnic Institute and State University.
$i++ ?>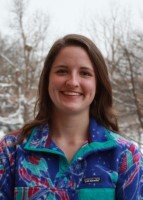 Stephanie Patton (Moderator)
Research Biometrician
Rayonier, Inc.
In her role as Research Biometrician, Stephanie looks for innovative ways to test and improve forest growth and yield modeling capabilities in the U.S. South and Pacific Northwest. Stephanie earned her M.Sc. in Natural Resources Science and Management at the University of Minnesota and B.S. in Biology from Illinois Wesleyan University. Stephanie is currently the newsletter editor for the SAF A1 Biometrics Working Group.
$i++ ?>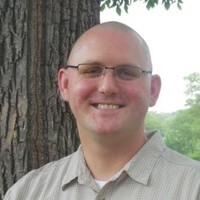 Matthew Russell
Associate Professor/Extension Specialist & Director of Graduate Studies
Department of Forest Resources, University of Minnesota
Available for webinar direct support
$i++ ?>
Key:

Complete

Next

Failed

Available

Locked
Understanding Timber Markets Using Timber Supply and Economic Data Webinar
09/23/2021 at 2:00 PM (EDT) | 60 minutes
09/23/2021 at 2:00 PM (EDT) | 60 minutes
7 Questions
Please complete the evaluation to help inform the continuous improvement of future programming provided by SAF's Inventory and Biometrics (A1) Working Group.
Live and Archive Viewing: 1.00 CAT1 credit and certificate available
Live and Archive Viewing: 1.00 CAT1 credit and certificate available
Download, save and print for your records. Your CFEs will be posted to your SAF CFE record today.