SAF Learning
Enhancing the precision of broad-scale forest growing stock and stock change estimates with small area estimation

Webinar information
This presentation will present results from recent research into improving the precision of forest volume and removal estimates in several southeastern states through the use of small area estimation techniques (SAE). National Forest Inventories (NFI) are designed to produce unbiased estimates of forest parameters at a variety of scales. These parameters include means and total of current forest area and volume, as well as components of change such as means and total of growth and harvest removals. Over the last several decades there has been a steadily increasing demand of estimates for smaller geographic areas or finer temporal resolutions; however, sampling intensities of many NFI and the reliance on design-based estimators often lead to inadequate precision of estimates for finer spatial or temporal scales.This webinar is brought to you by SAF's Inventory and Biometrics (A1) Working Group.
Working groups are another way to receive, contribute, and add value to your SAF membership. LEARN MORE about SAF Working Groups or join the A1 Working Group. JOIN SAF to engage in a working group and tap the growing membership benefits.
Webinar cover photo credit: Phil Radtke
Is this webinar for you?
This webinar is intended for foresters and natural resource professionals, and anyone seeking to learn more about the estimates of forest parameters for smaller geographic areas or finer temporal resolutions.
Open registration
Registration is open. Select the button in the right hand corner that is labelled "Register."
Pricing
Registration is FREE ($0) for SAF members. Members still need to register to gain access to the webinar.
SAF Non-member price is $10. Join SAF today to access free Working Group webinars and other growing member benefits.
Webinar access
The webinar is scheduled for live viewing on April 28, 2021 at 2:00 pm ET. The Zoom Webinar platform will be used for the presentation. Be sure to connect to the webinar using a device approved to access Zoom.
This webinar will be archived for future viewing through April 28, 2022 at 11:55 pm ET unless notified otherwise.
Webinar duration
This webinar is 1 hour.
Learning objectives
Upon successful completion of this short course, you will be able to:
1. Explain Small Area Estimation (SAE) as it relates to the forest sampling and inventory.
2. List some of the considerations for choosing suitable auxiliary data in SAE.
3. Identify different types of domains relevant to SAE applications in forest sampling and inventory.
Rubric
Successful completion of the webinar is measured by viewing the entire webinar and completing the evaluation.
Evaluation
Participant feedback is appreciated to help the working group and presenters continually improve webinars for future programming.
CFEs
Upon successful completion of this course, you will earn 1.0 CFEs in Category 1. CFEs will automatically be added to your CFE record located on www.eforester.org.
Certificate
Upon successful completion of this webinar and the evaluation, participants may download and print a certificate verifying completion of the course and earning CFEs. CFEs will be uploaded to participant CFE records by the end of the day (11:59 pm ET).
Return to Webinar (live or archived)
Once you are registered for the webinar, access this webinar within your MY DASHBOARD. Prior to the start time, the webinar will be listed under "Upcoming Live Events." Following the end of the webinar, the webinar will be accessible within the general listing of registered items of YOUR DASHBOARD.
Webinar Resources
Additional resources are available within the Resources tab and within the Contents tab.
Need Help?
For ForestEd questions, visit FAQs, email cf@safnet.org, or check out the registration quick tips in the Handouts tab. For questions about this working group, contact the A1 Working Group Chair, Jim Westfall, at james.westfall@usda.gov. For technical assistance and questions about this webinar, email cf@safnet.org.
Refund
This is a non-refundable item. Please view FAQs for additional information.
Philip Radtke
Associate Professor, Forest Biometrics
Department of Forest Resources and Environmental Conservation at Virginia Tech
In addition to teaching forest measurements and biometrics to both undergrad and graduate students at Virginia Tech, my research interests involve addressing problems with forest modeling and estimation solutions, mostly borrowed from fields like Applied Statistics, Computer Science, or Analytics. Recent and ongoing projects include an effort to update national scale biomass estimators for the US Forest Service FIA program, and the use of Small Area Estimation to increase precision in inventory applications where short turnaround times and cost-effectiveness are essential, such as in rapid response applications following major tropical storms in the Southern US. SAF Member since 1994.
$i++ ?>
Patrick Green
Assistant Professor of Forest Biometrics
Department of Forest Resources and Environmental Conservation at Virginia Tech
Corey is a Georgia native who received his B.S. in statistics and M.S. in forest resources from the University of Georgia. Following his studies at Georgia, he served as a forest analyst for a local forestry consultant in the Athens, Georgia area. In this role he managed large forest inventory projects across the US South and provided general forestry and technical growth and yield services to clients. Following this, he earned his Ph.D. from Virginia Tech where he focused on incorporating auxiliary data in forest inventories and growth and yield modeling. Prior to his current appointment as an assistant professor of forest biometrics, he was a research associate for the Forest Modeling Research Cooperative at Virginia Tech.
$i++ ?>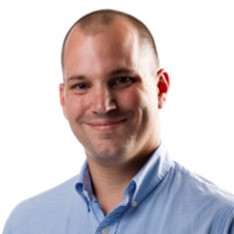 Nathaniel Osborne (Moderator)
Manager of Forest Modeling and Biometrics Research
Rayonier Inc.
Nate manages the forest biometrics team at Rayonier, composed of five scientists responsible for research, development and implementation of mensuration and modeling sciences. His current research focus is primarily on modeling growth and development of intensively managed plantation stands in the US South and Pacific Northwest US. Prior to his role at Rayonier, Nate was a biometrician with Weyerhaeuser company, reporting from their office in Centralia, Washington. Nate earned his Ph.D. in biometrics at Oregon State University, a M.Sc. in forestry from the University of Helsinki, Finland, and M.S. and B.S. degrees in forestry from North Carolina State University. In addition to management responsibilities at Rayonier, Nate also serves as adjunct faculty within the College of Forestry at Oregon State University and chair elect for the SAF A1 biometrics working group.
$i++ ?>

Robert Froese (Moderator)
$i++ ?>

Dakoda Marcus (Moderator)
$i++ ?>
Key:

Complete

Next

Failed

Available

Locked
Enhancing the precision of broad-scale forest growing stock and stock change estimates with small area estimation
04/28/2021 at 2:00 PM (EDT) | 60 minutes
04/28/2021 at 2:00 PM (EDT) | 60 minutes
7 Questions
Please complete the evaluation to help inform the continuous improvement of future programming provided by SAF's Inventory and Biometrics (A1) Working Group.
1.00 CAT1 credit | Certificate available
1.00 CAT1 credit | Certificate available
Download, save and print for your records. Your CFEs will be posted to your SAF CFE record tonight.